The Children Need a Back-Bone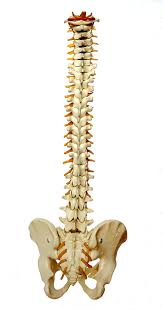 There is a great deal of stress upon the parents of today, especially dealing with a disruptive society who takes its complaints to the streets. Perhaps it is time our children learned who
they
are and quit demonstrating in the streets. A little understanding concerning their own ancestors could help to give the kids a back-bone. Actually, we owe our ancestors a hearty thank-you for the great? sacrifice which was made that we might have a better life, be a free Nation. Tracing one Revolutionary War Soldier in the family could unfold a world of character. I have a story of an ancestor who was persuaded to take up a land grant in the Allegheny Mountains during the early 1700s, only to have friends and relatives scalped and daughters taken as slaves. When fifty years of age, all of his neighbors between 16 and 50 joined the militia and went into battle against Cornstalk, Chief of the Shawnee Indians. After a long and wounding battle, the chief finally signed a treaty. Yet, the Indians continued to plague the settlements of white settlers up until the time of the Revolutionary War. Then, my aged ancestor left his hoome in the West and went to North Carolina to enlist in the Continental Army. He fought the battles of Georgia, South Carolina, North Carolina and finally Yorktown, Virginia until the end of the war. For his service, he was given over 1000 acres of land in Georgia. A enormously emotional and herioc story arose from this find and I wanted my children to feel the impact of so grand a scale of sacrifice. Therefore, I researched his exciting battles alongside his commander, Colonel Ludwell Lee who was called by General Greene to prevent the British from taking Augusta, Georgia. The armies which Lee assembled fought the famous Colonel Banastre Tarleton, named as the "butcher" because that British Colonel slaughtered a South Carolina regiment while under a flag of surrender. This sensation caused an uproar in the ranks of the rebels who were determined to win a battle against the merciless and difficult-to-defeat Tarleton, which they did accomplish. It was bravery and sacrifice which forged this country into a free country. And we carry that same brave independence and yearning for freedom as those who fought before us. Thus,
who, with the blood of such greatness in their veins
, with their signs and burnt flags, can dare to riot in the streets of America and demand that this treasure be ripped away from the fabric of our Constitution?
---
---
Index to Georgia Wills-See Names of your Ancestors