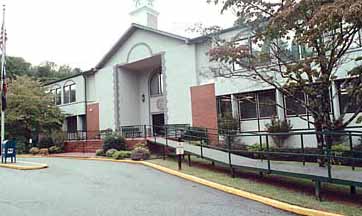 Rabun County Wills and Estates
Rabun County was created in 1819 from Cherokee lands ceded by the Indians. Early Settlers were: Samuel Beck, James M. Smith, David Green, A. R. James, E. C. Hix and John Shork.
Rabun County Records Available to Members of Georgia Pioneers
Index to Rabun County Wills 1857-1867.
Index to Rabun County Wills 1863-1888.
Index to Rubun County Wills 1885-1930.
Index to Rabun County Letters of Administration, Guardianships, Wills 1891-1900.
Index to Rebun County Administrators, bonds, guardians, 1869-1912.
Rabun County Marriages from newspapers 1885-1886.
Digital Images of Rabun county Wills 1857-1867
Testators: Allen Gaines, Baley Dover, Daniel Duncan, David Ledford, Drury Wall, D. T. McKinsey, George Wilson, James Dillard, John Jordan, William McCurry and William Owens.